WHAT IS AN ALZHEIMER'S MEMORY CARE FACILITY?
Caring for a loved one with dementia, Alzheimer's or memory loss can be very stressful for caregivers. Our senior living search tools can help you find a memory care community that can provide medical attention for your loved one in a secure setting. Residents may reside in private rooms, a shared room or semi-private apartments. Most memory care facilities also provide structured activities that are specifically designed for people with memory impairment.
MEMORY CARE: DIFFERENCES BETWEEN A DEMENTIA AND AN ALZHEIMER'S CARE FACILITY
Alzheimer's is actually a form of dementia. As the condition progresses, the level of assistance and medical care a person needs increases. Families often prefer to keep a loved one in their own home for as long as possible, but eventually individuals who suffer from dementia and Alzheimer's require 24-hour supervised care in specialized settings.
An Alzheimer's care facility will have secured areas and entrances to prevent wandering, a common symptom of the disease. Typically, residents in dementia care facility will receive assistance with eating, taking medications, dressing, bathing and other daily activities. Both a dementia care facility and an Alzheimer's care facility can provide long-term medical care for seniors with serious health conditions related to memory impairment.
THE COST OF MEMORY CARE
A memory care facility requires a larger staff-to-resident ratio compared to other senior housing communities. There has to be constant supervision and staff must have additional training to ensure the safety of all the residents. These additional factors mean the cost of memory care is usually higher than other types of assisted living and nursing homes.
The cost of memory care may vary depending on the:
Level of care that's required
Size of the room
Whether the room is semi-private or private
The location of the nursing home community
According to Genworth.com, the average cost of impaired memory care in 2012 was almost $5,000 per month for a single resident. However, the overall cost varies widely by facility. The costs range from as low as $1,500 a month all the way up to $7,000 a month.
SERVICES OFFERED AT A DEMENTIA CARE FACILITY
A memory care facility should offer 24-hour supervised care that includes meals, activities and health management for residents. Some of the basic dementia care services offered include:
Semi-private or private rooms
Daily meals
Housekeeping
Laundry services
Medication management
Exercise programs
Physical therapy programs
Social activities
24-hour personal assistance from trained staff
MEMORY CARE FAQs
How do I know when a loved one needs impaired memory care?
Making the decision to use impaired memory care isn't an easy choice. As we age our cognitive function declines slightly like many other bodily functions. However, there are dementia symptoms to watch out for, and their severity can determine whether dementia care is needed. If your loved one is experiencing extreme memory loss, forgetting how to perform normal daily task or having difficulty following conversations it may be time for impaired memory care.
What are the differences between Alzheimer's and dementia when it comes to memory care?
Alzheimer's is a form of advanced dementia. The terms are often used interchangeably, but dementia actually refers to a set of symptoms, not the disease itself. The care needs are very similar but can vary slightly from one type of dementia to the next. Alzheimer's care requires constant supervision in a secured environment since patients are easily confused and prone to wandering.
What should I look for when searching for a good memory care community?
The best facilities will take security and medical care seriously. The grounds will be secured and eliminate the risk of patients wandering outside of the premise. The facility should also be clean, well kept and offer skilled nursing at all times. If you want the best rated facility, read reviews online and check with your local authority to see if there have been any violations at a facility in the past.
What are the best activities for residents with impaired memories?
It's important to keep people with dementia socially active and engaged. Games like bingo that are mentally stimulating without being too difficult are the perfect type of activities for people with memory impairment. The best activities will largely depend on the stage of dementia. Low impact exercise and listening to music are two other activities that are highly recommended.
Will memory care be covered by Medicare, Medicaid or other medical insurance?
Medicare Special Needs Plans (SNPs) will cover costs associated with memory care. People that qualify for Medicaid can also receive memory care coverage, including assistance with nursing care facility costs. Many medical insurance policies also provide this type of coverage, however every policy is different.
Search Senior Living Options
Featured Properties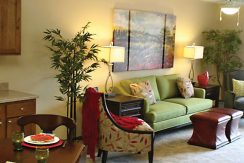 Bartlett, TN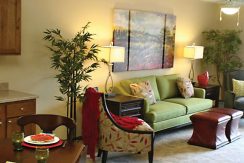 Kansas City, MO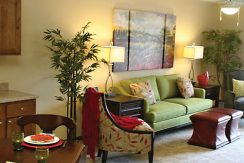 Wichita, KS