HOW CAN I FIND A NURSING HOME NEAR ME?
Senior Living Search has the resources you need to find a nursing home near you. Our tools are designed to help you find the best nursing home communities for short rehabilitative stays as well as more permanent arrangements if skilled nursing is needed. We'll work with you to find the options that best fit your needs and those of your family.
WHAT IS A SKILLED NURSING HOME?
A skilled nursing home, often referred to as skilled nursing facilities, is a senior living home with 24-hour monitoring and medical assistance. This type of nursing facility is typically for people that unable to care for themselves due to a severe illness or because they're recovering from a serious injury. Today's nursing home communities provide skilled medical attention from licensed physicians and therapists as well as nutritional meal services.
SKILLED NURSING FACILITIES FOR SENIORS VS. ASSISTED LIVING
Skilled nursing facilities aren't the same as assisted living facilities that offer patients assistance with some or all basic living activities such as bathing and cooking. A skilled nursing facility can also provide long-term medical care for seniors with serious health conditions in a monitored setting.
COST OF A NURSING FACILITY
Nursing home cost largely depends on whether a person's stay is short-term or long-term. A short-term stay is may be needed after an injury or illness that requires supervised care during recovery. In most cases short-term care expenses are covered by Medicare if the person is eligible to receive benefits. The cost of a long-term stay can vary depending on:
The room size
Whether the room is semi-private or private
The location of the nursing home community
According to Genworth.com the median cost of a private room in a nursing home was $222 a day in 2014, and the cost of a semi-private room was $200 a day.
NURSING HOME SERVICES OFFERED IN SENIOR CARE CENTERS
Nursing home services vary from one facility to the next, but they all offer 24-hour supervised care, meals, activities for the residents and health management. Nursing home communities typically have a registered nurse or licensed physician on the premises at all times. The community may also employ physical and occupational therapists that cater to the residents' needs.
Some basic nursing homes services include:
Comfortable, clean rooms that are either private or semi-private
Three daily meals that are planned and prepared for residents
Laundry and housekeeping services
Speech therapy
Pain/medication management
Hospice care
Exercise programs
Physical therapy programs
Social activities
24-hour personal assistance
Most skilled nursing homes will also have medical equipment, such as oxygen machines and electronic beds, on the premises. If a loved one is suffering from dementia or Alzheimer's there are specialized facilities that provide additional support, resources and specific floor plans to improve care.
SKILLED NURSING HOME FAQs
Do skilled nursing homes have short and long term plans for rehabilitation or living situations?
Yes. Many skilled nursing homes offer both short-term and long-term living options. The stay typically depends on whether an individual is suffering from a chronic illness that requires long-term care or recovering from an injury.
What kinds of doctors work at skilled nursing facilities?
All skilled nursing facilities should have a licensed physician or registered nurse on the premises at all times. Other health professionals that commonly work at a skilled nursing facility include dementia specialists and physical therapists.
Will Medicare or Medicaid cover the costs of a skilled nursing home?
In many situations if a person qualifies for Medicare or Medicaid coverage it will cover the cost of a skilled nursing home.
Do nursing homes allow residents to bring their pets with them?
Many nursing home communities still don't allow residents to have pets.
Will a skilled nursing home offer 24-hour supervision and care for those living there?
Yes. The security of 24-hour medical monitoring and supervision is one of the top benefits of skilled nursing facilities.
Search Senior Living Options
Featured Properties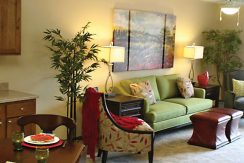 Bartlett, TN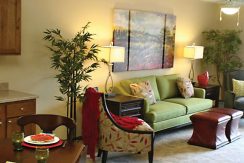 Kansas City, MO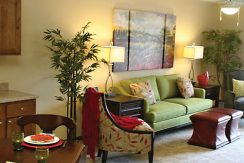 Wichita, KS